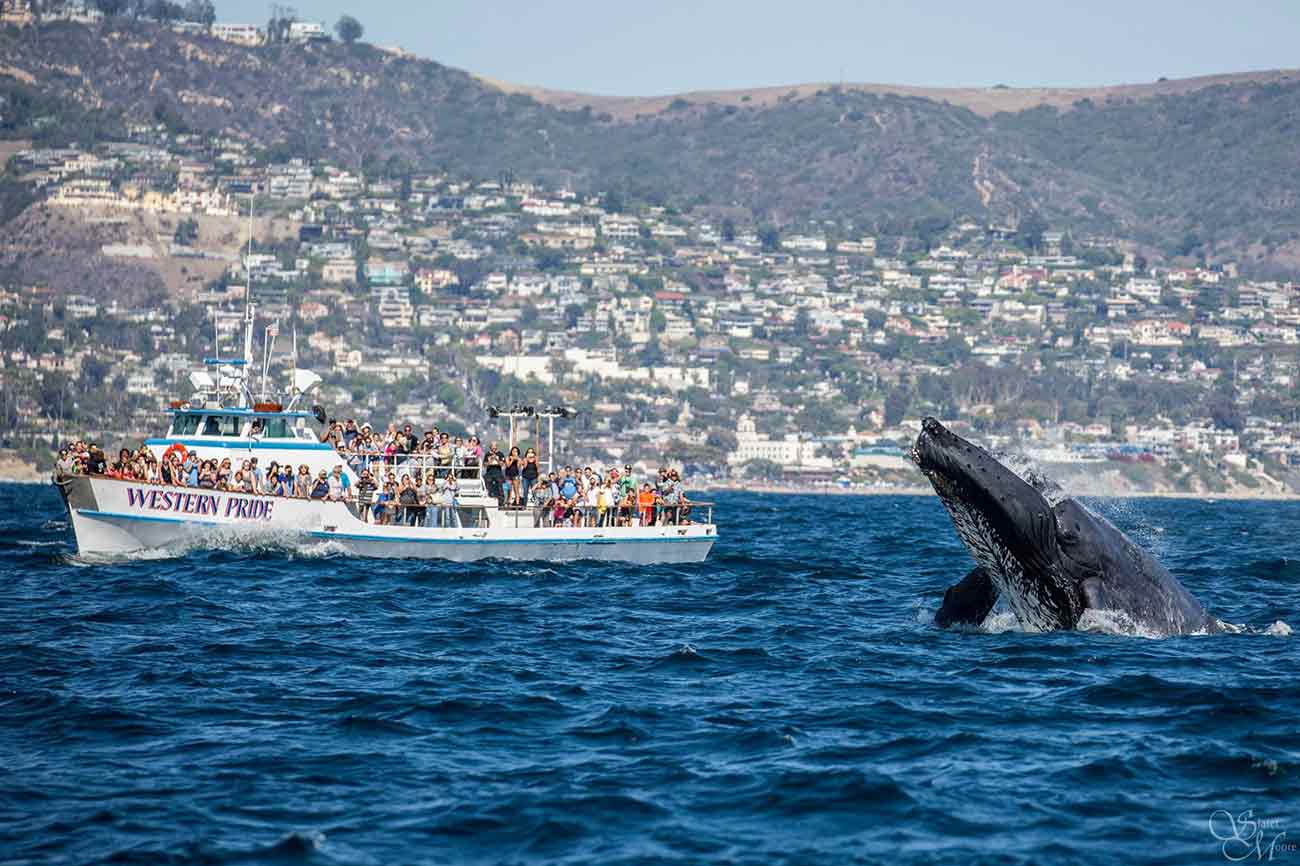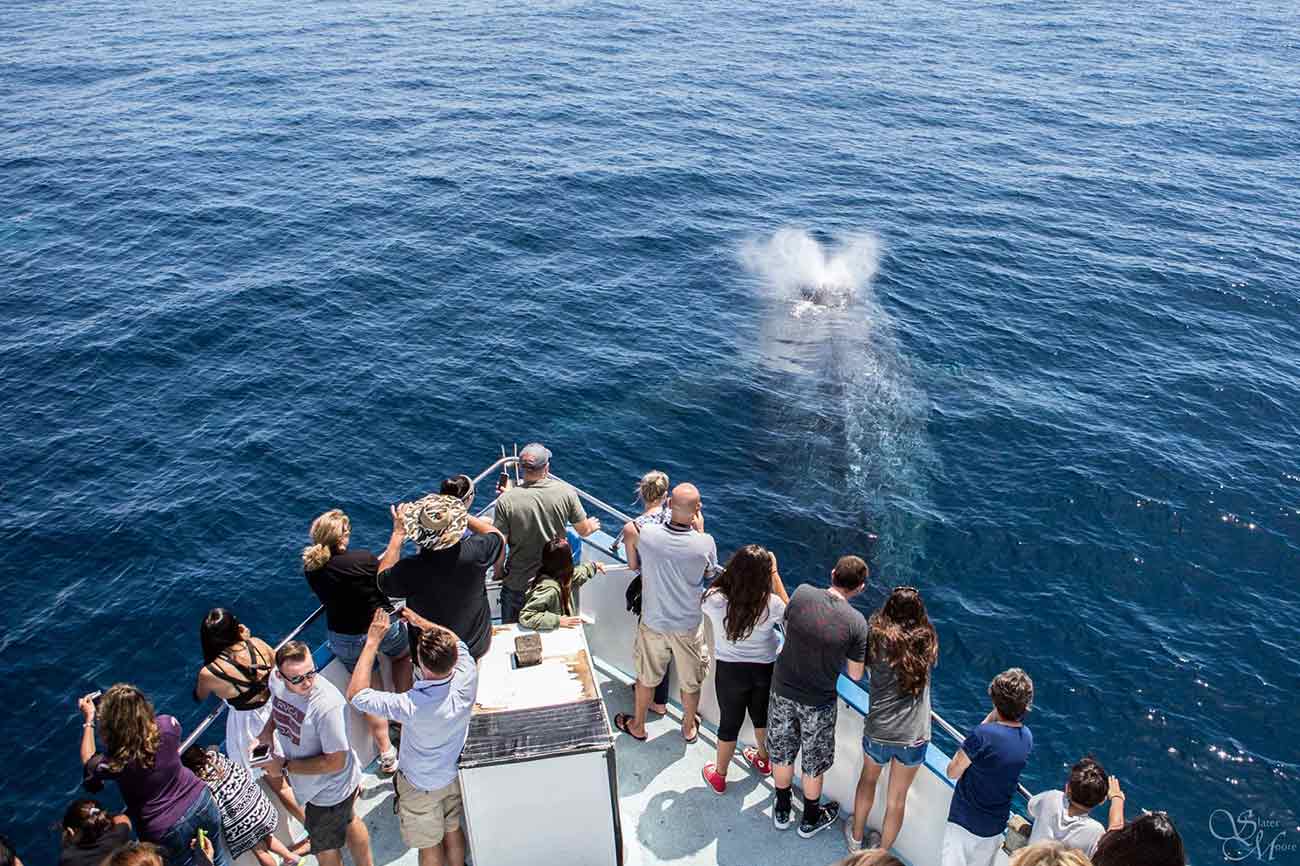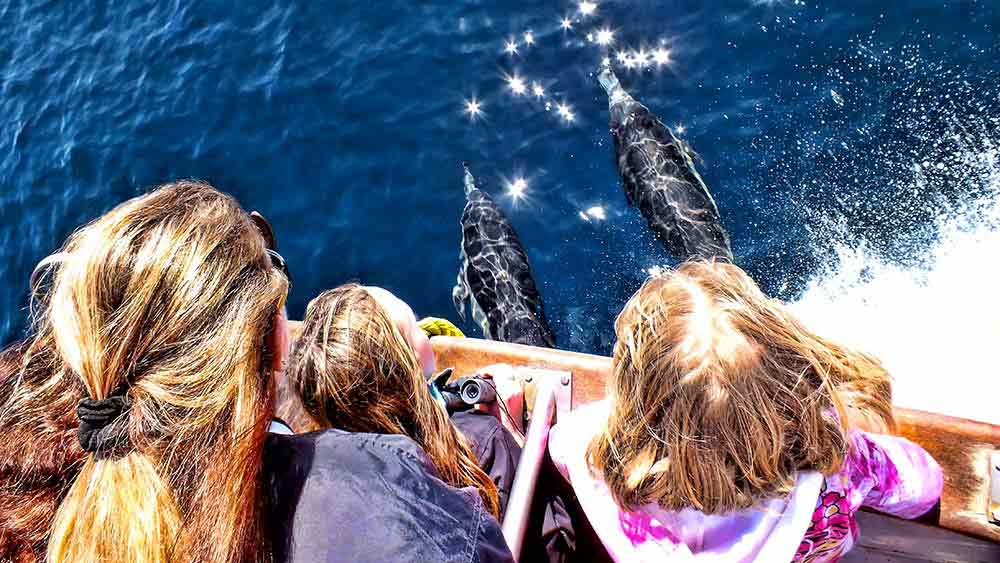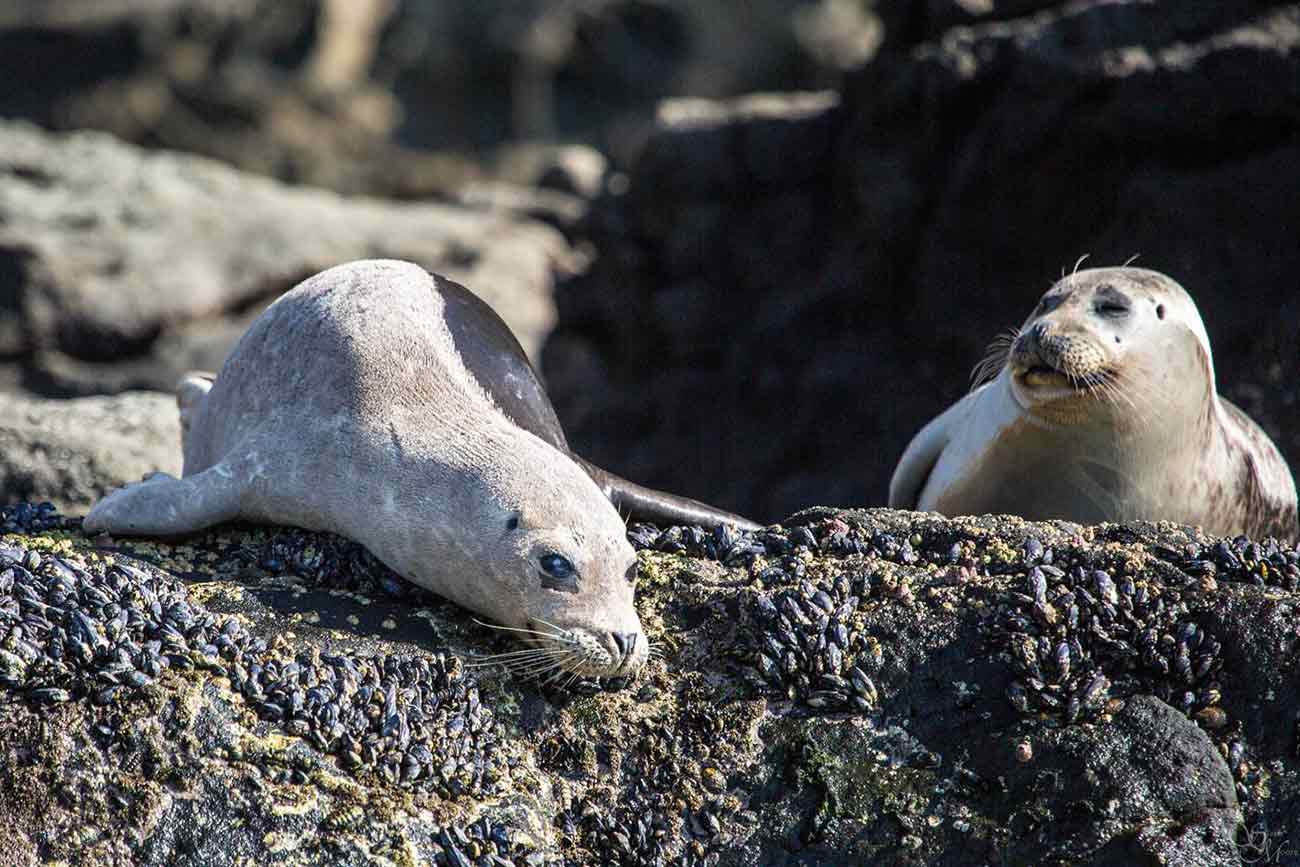 Whale Watching San Diego Visitors $12 Special
Information for San Diego Residents and Visitors
Davey's Locker is a popular destination for San Diego Whale Watching visitors. Just a one hour drive from San Diego to Newport Bay, Davey's Locker has provided daily Whale Watching tours year round for more than three decades. Our record speaks for itself – with a 96% viewing success rate it's a rare occurrence that we do not spot a whale during our whale watching excursion. In fact, Davey's Locker holds one of the highest marine mammal sighting rates in beautiful Southern California. The reason for our amazing track record is the 13 mile long Marine Protection Park located just outside Newport Bay; the protection that the park provides has created one of the richest marine ecosystems in the West Coast and features a diverse array of marine species, including many species of whale and dolphin. >> Check out the Whale Watching Cruise Times & Pricing Info.
For whale watchers intending to stay in San Diego be sure to visit Sea World, the Cabrillo National Monument, and the Birch Aquare at Scripts. We've also provided below the addresses of recommended hotels and attractions for your convenience.
Davey's Locker Offers Daily Departures Year Round
Our Whale cruises operate year round but feature different species of wildlife depending on the season. The summer and fall months will feature the majestic Blue Whale, the largest mammal on earth. Finback whales will also be on full display during these summer and fall months. In the winter and spring you'll be able catch magnificent Gray Whales going through their annual migration to breed in the lagoons of Baja California. Our Southern California whale watching tour is one of the few places that offer whale watching everyday, year round.
The Ocean Explorer is our main whale watching ship, and this seafaring beauty is 65 feet in length. It has both comfortable indoor and outdoor seating as well as an upper level observation deck. Don't leave your camera at home as our 96% view rate means you're likely to capture some very special moments from a variety of angles on The Ocean Explorer. Our ship also has food and refreshments available via our snack bar and we encourage you to enjoy some of our fine burgers fresh off the grill. Our crew has over thirty years of combined experience and are trained to not only educate but to entertain our whale watching audience. We look forward to sharing this wonderful whale watching experience with you while keeping you safe and comfortable on The Ocean Explorer.
Davey's Locker has been providing Whale Watching Tours for over 30 years and we hope to pass on this tradition to you. Our service and accommodations are impeccable and our visitors keep coming back, bringing their children and grandchildren. These children and grandchildren will one day bring their children and grandchildren, and that's what the Davey's Locker Whale Watching tradition is all about.
Please follow us on Facebook and sign up for our monthly newsletter for San Diego Whale Watching coupons. We also provide private charter boats as well boat rentals, so be sure to sign up and follow us to stay up to date on San Diego Whale Watching promotions and specials.
The Grand Del Mar
5300 Grand Del Mar Court
San Diego, CA 92130
(858)-314-2000
Dolphin Motel
2912 Garrison St.
San Diego, CA 92106
(619)-224-9791
The Lodge At Torrey Pines
11480 North Torrey Pines Road
La Jolla, CA 92037
(858)-453-4400
Hotel Solamar
435 6th Ave
San Diego, CA 92101
(619)-819-9500
Sea World San Diego
500 Sea World Dr
San Diego, CA 92109
(800) 257-4268
Birch Aquarium
2300 Expedition Way
La Jolla, CA 92037
(858) 534-3474
San Diego Zoo
2920 Zoo Dr
San Diego, CA 92101
(619) 231-1515
Botanical Building & Lily Pond
1549 El Prado
San Diego, CA 92103
(619) 239-0512
Recommended Nature & Parks
Balboa Park
1549 El PradoSan Diego, CA 92101
(619) 239-0512
La Jolla Cove & Caves
1549 El Prado
San Diego, CA 92101
(619) 239-0512
Cabrillo National Monument
San Diego, CA
(619) 557-5450
Sunset Cliffs Natural Park
1253 Sunset Cliffs Blvd
San Diego, CA

Plan Your Whale-Watching Cruise
DON'T MISS OUT!
Book your whale watching trip online today or call (949) 673-1434
Hop aboard whale watching cruises and sunset excursions from beautiful Newport Beach!