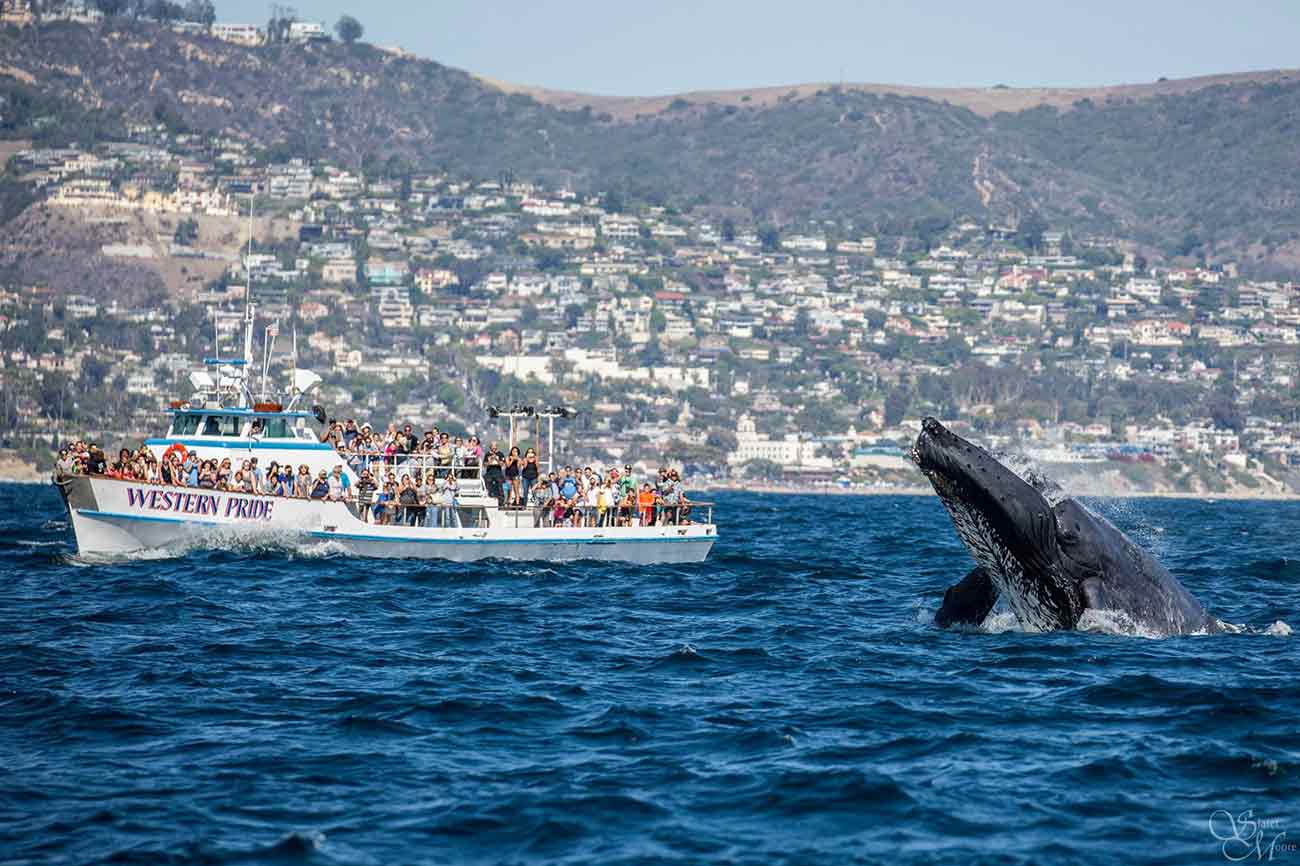 All Cruises Depart from Beautiful Newport Beach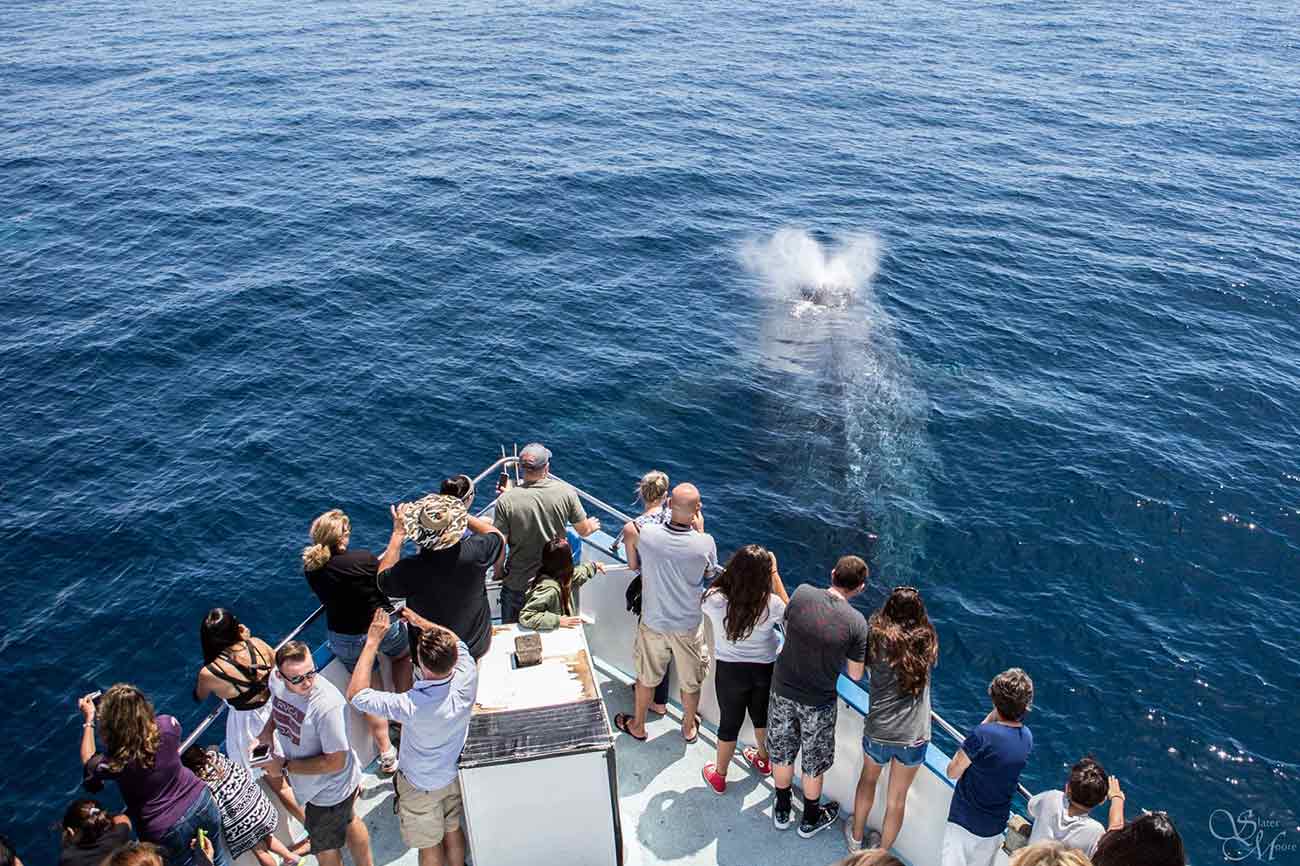 All Cruises Depart from Beautiful Newport Beach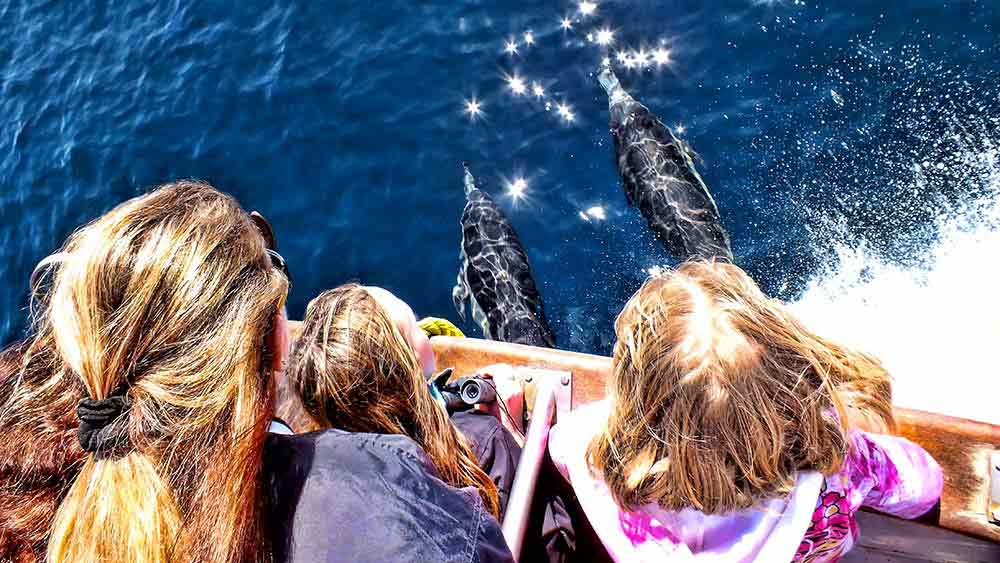 All Cruises Depart from Beautiful Newport Beach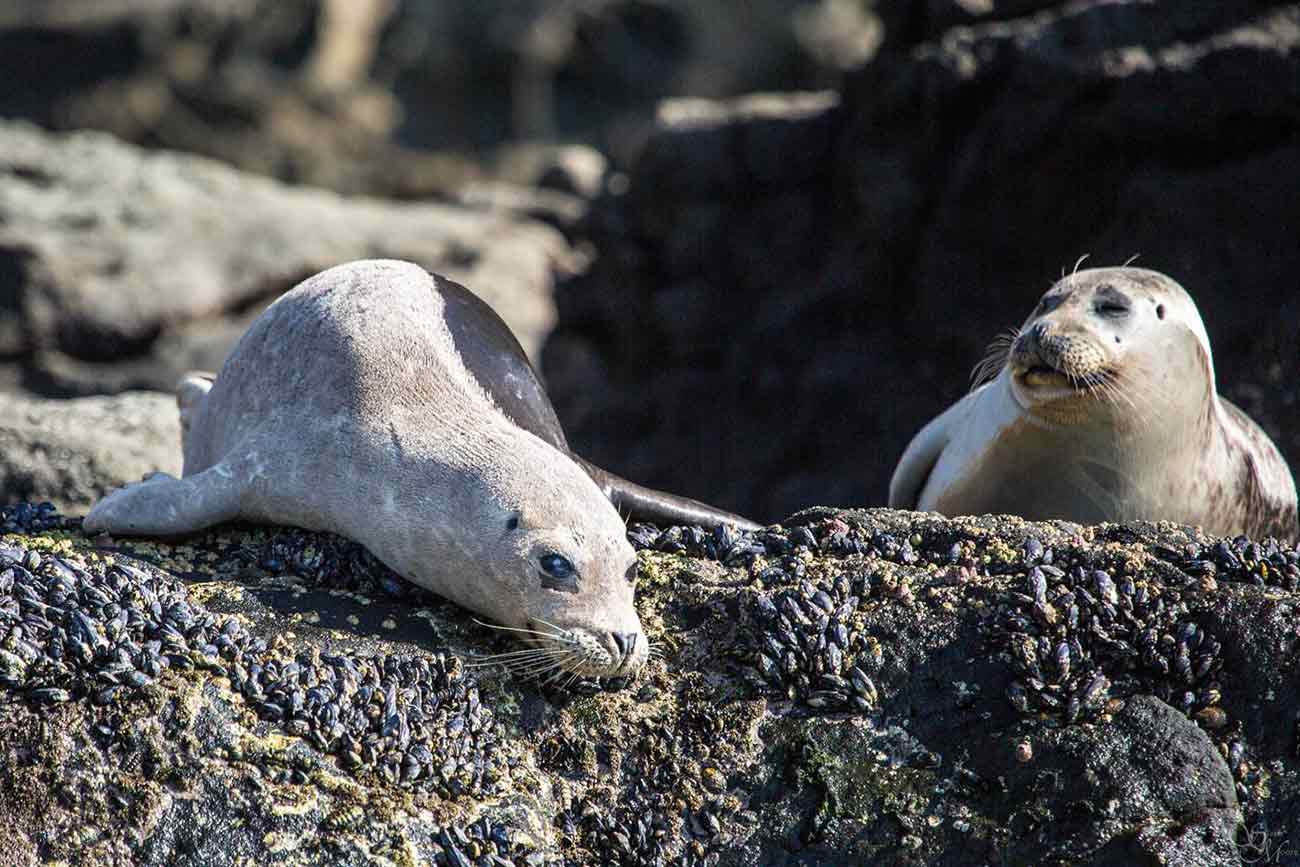 Cruises depart from beautiful Newport Beach
Whale Watching Long Beach Alternative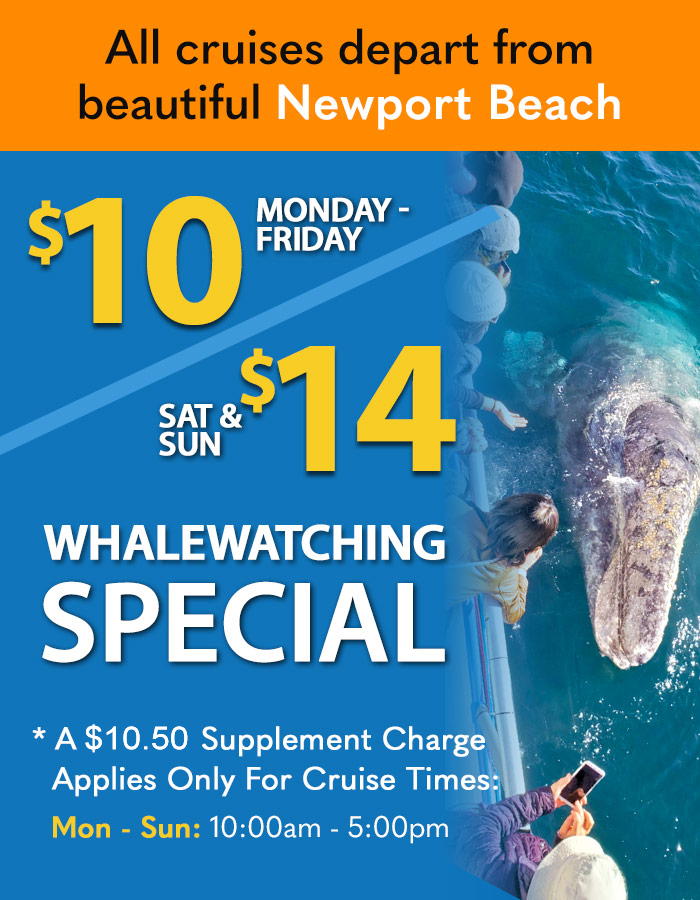 Information for Long Beach Residents and Visitors
Davey's Locker has provided whale watching & dolphin cruises for both Long Beach whale watching visitors and residents for the past thirty years. Located about 30-45 minutes (depending on traffic) from Long Beach, Davey's Locker offers one of the finest whale watching cruises in all of Southern California, featuring a viewing success rate of 96%. Our whale watching tour allows Long Beach visitors and residents to enjoy a relaxing cruise on one of our whale watching ships. Each ship is complete with both indoor and outdoor seating and an upper level observation deck and more. Our expert captains and crews have decades of combined experience and are full of knowledge and funny anecdotes to share. >> Check out the Whale Watching Cruise Times & Pricing Info.
Davey's Locker Offers Daily Departures Year Round
Our ships such as the Newport Legacy & Ocean Explorer also have a snack bar offering snacks and non-alcoholic/alcoholic refreshments. Whale watching cruises will tour the pristine waters beyond Newport Bay and will offer amazing views of not just marine life, but the Southern California coast.
During the fall and summer our visitors will be able to see the amazing blue whale on full display. Weighing 170 tons, these gigantic blue whales are not only the largest mammals on earth, but some of the largest creatures to have ever existed on Earth! These majestic creatures are currently endangered, and Davey's Locker's whale watching cruise is one of the few places in the world you'll be able to see these magnificent creatures.
Finback whales are also a common sight during these summer and fall months, as are pods of dolphins, numerous species of birds, and sea lions. These dolphins, birds, and sea lions are also a common and frequent sight during the winter and spring months, but the main attraction during these months is the annual gray whale migration to the lagoons of Mexico's Baja California. Whichever season you come to visit us, we recommend you bring sunglasses, a jacket, sunscreen, and of course your camera. Temperatures can fluctuate quite a bit while out at sea, and the Southern California sun is a potent force to reckon with even in the winter.
Davey's Locker has a long and rich history providing whale watching for all of Southern California for over 30 years. Families have made whale watching with Davey's Locker quite a tradition. We hope you can become a part of our tradition, and feel free to bring your children and grandchildren along as well. It's our greatest wish that someday their children and grandchildren will hop aboard our ships and see all of the amazing mammals and sites as we see them now .
Davey's Locker's Whale Watching cruises operates daily year round making it convenient for Long Beach visitors and residents to schedule a cruise that fits their itinerary. We've also provided a list of recommended hotels and attractions in the Long Beach area for your convenience in addition to our pricing and schedule.
Please follow us on Facebook and subscribe to our newsletter for all the best whale watching deals and promotions for our Long Beach visitors. We also offer private charter whale watching tours as well as boat rentals, so be sure to stay up to date on our seasonal specials!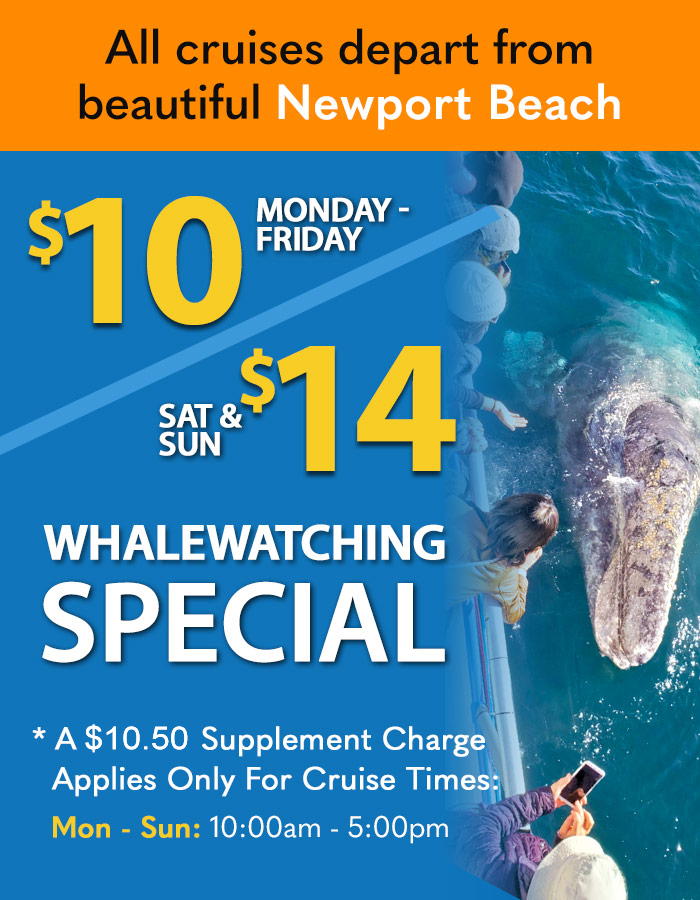 Hyatt Regency Long Beach
200 S. Pine Ave
Long Beach, CA 90802
(562) 491-1234
Marriott – Long Beach
4700 Airport Plaza Drive
Long Beach, CA 90815
(562) 425-5210
Hilton – Long Beach
701 W. Ocean Blvd
Long Beach, CA 90831
(562) 983-3400
Best Western Of Long Beach
1725 Long Beach Blvd
Long Beach, CA 90813
(562) 599-5555
The Westin – Long Beach
333 E. Ocean Blvd
Long Beach, CA 90802
(562) 436-3000

Aquarium Of The Pacific
100 Aquarium Way
Long Beach, CA 90802
(562) 590-3100
Long Beach Museum Of The Art
2300 East Ocean Boulevard
Long Beach,CA,90803
(562) 439-2119
Downtown Long Beach
Shopping/Dining/Exploring
Areas included, East Village Arts District,
The Pike at Rainbow, Shoreline Village,
Pine Avenue, & CityPlace
Queen Mary Ocean Liner
1126 Queens Highway
Long Beach, CA 90802
(562) 435-3511
Rancho Los Alamitos Historic
Ranch and Gardens
6400 Bixby Hill Road
Long Beach, California 90815
(562) 431-3541
Recommended Nature & Parks
Shipwreck Trail
Palos Verdes Estates Shoreline Preserve
(310) 378-0383
El Dorado East Regional Park
7550 E. Spring St
(562) 570-1773


Map to us from Long Beach
Departure Times
| | | | | |
| --- | --- | --- | --- | --- |
| Dates | Cruise 1 | Cruise 2 | Cruise 3 | Cruise 4 |
| Nov – Feb (Mon – Fri) | 10:00 am* | 1:00 pm* | n/a | n/a |
| Nov – Feb (Sat & Sun) | 9:30 am* | 12:00 pm* | 2:30 pm* | n/a |
| Mar – Oct (Daily) | 10:00 am* | 1:00 pm* | 3:30 pm* | 6:00 pm* |
Departure Times
Nov – Feb (Mon – Fri): 10:00am*, 1:00pm*
Nov – Feb (Sat & Sun): 9:30am*, 12:00pm*, 2:30pm*
Mar – Oct (Daily): 10:00am*, 1:00pm*, 3:30pm*, 6:00pm*
Prices
| | | |
| --- | --- | --- |
| Age | Weekdays | Weekend & Holidays |
| Adults (Ages 13–59) | $34 | $38 |
| Juniors (Ages 3–12) | $30 | $34 |
| Seniors (60+) | $26.00 | $30.00 |
| Toddlers (Ages 0–2) | Free | Free |
Supplement charge of $3.50 applies only for cruise times Mon-Fri 10 am-2:30 pm & Sat-Sun 9:30 am-2:30 pm.
No supplement charge for all other cruise times.
Add $4.00 per person for weekend cruise times
Adult Ticket (Ages 13-59): $34.00
Juniors (Ages 3-12): $30.00
Seniors (Ages 60+): $28.00
Toddlers (Ages 0-2): $2.50
Adult Ticket (Ages 13-59): $38.00
Juniors (Ages 3-12): $34.00
Seniors (Ages 60+): $32.00
Toddlers (Ages 0-2): $2.50
DON'T MISS OUT!
Book your whale watching trip online today or call (949) 673-1434
Hop aboard whale watching cruises and sunset excursions from beautiful Newport Beach!