Below is a step by step process on how to redeem your vouchers online and some hints to help if having issues.  Avoid long call times when trying to reserve over the phone.
Enter the number of passengers in your party.
Hint
Be sure to be entering the proper number of passengers as you have vouchers for.
Do not use the Senior item just record that person as a adult. If the vouchers do not match the reservation they will not redeem.
Adult vouchers can be used for children as long as they are booked as adults when making reservations.
Children ages two and under do not need a voucher but are required to have a reservation due to occupancy limits on our vessels.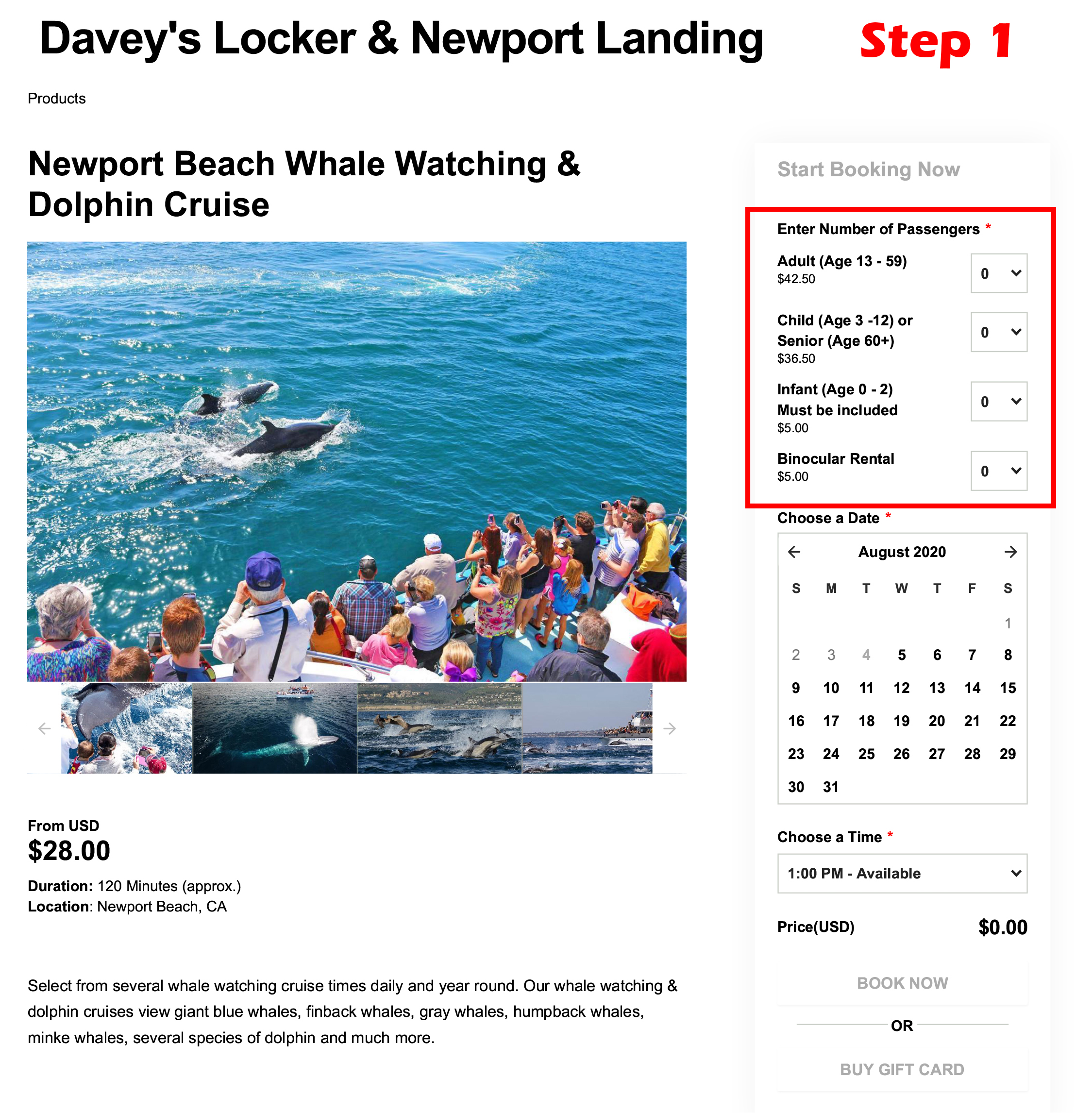 Step 2. Select your date and time
Select the date first. Available dates based on your party size will be bold in color. Once you have selected a date use the drop-down menu to select a time and then click "BOOK NOW"
Please note that some dates and departure times are subject to upgrades/supplemental fees. You may use your voucher(s) for these peak dates and times but there will be a balance that you can pay by credit card.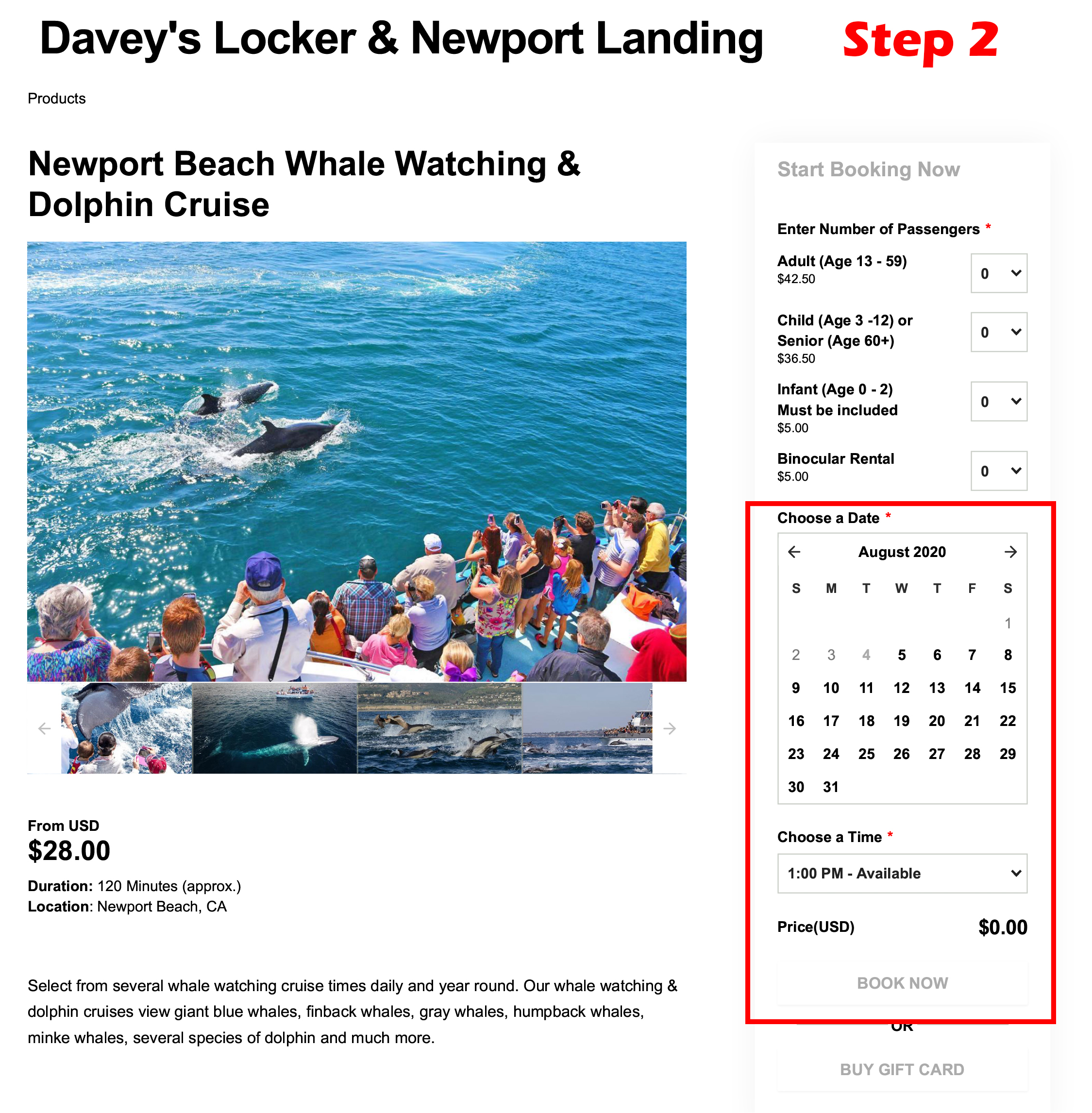 Step 3. Enter your billing and contact information
Hint
Even if no balance is due we still need your contact information. Especially the contact phone number and email which is relied on to contact you if something were to arise.
This section is a bit longer than the illustration shows and includes acknowledgments and disclaimers that require review and acknowledgement.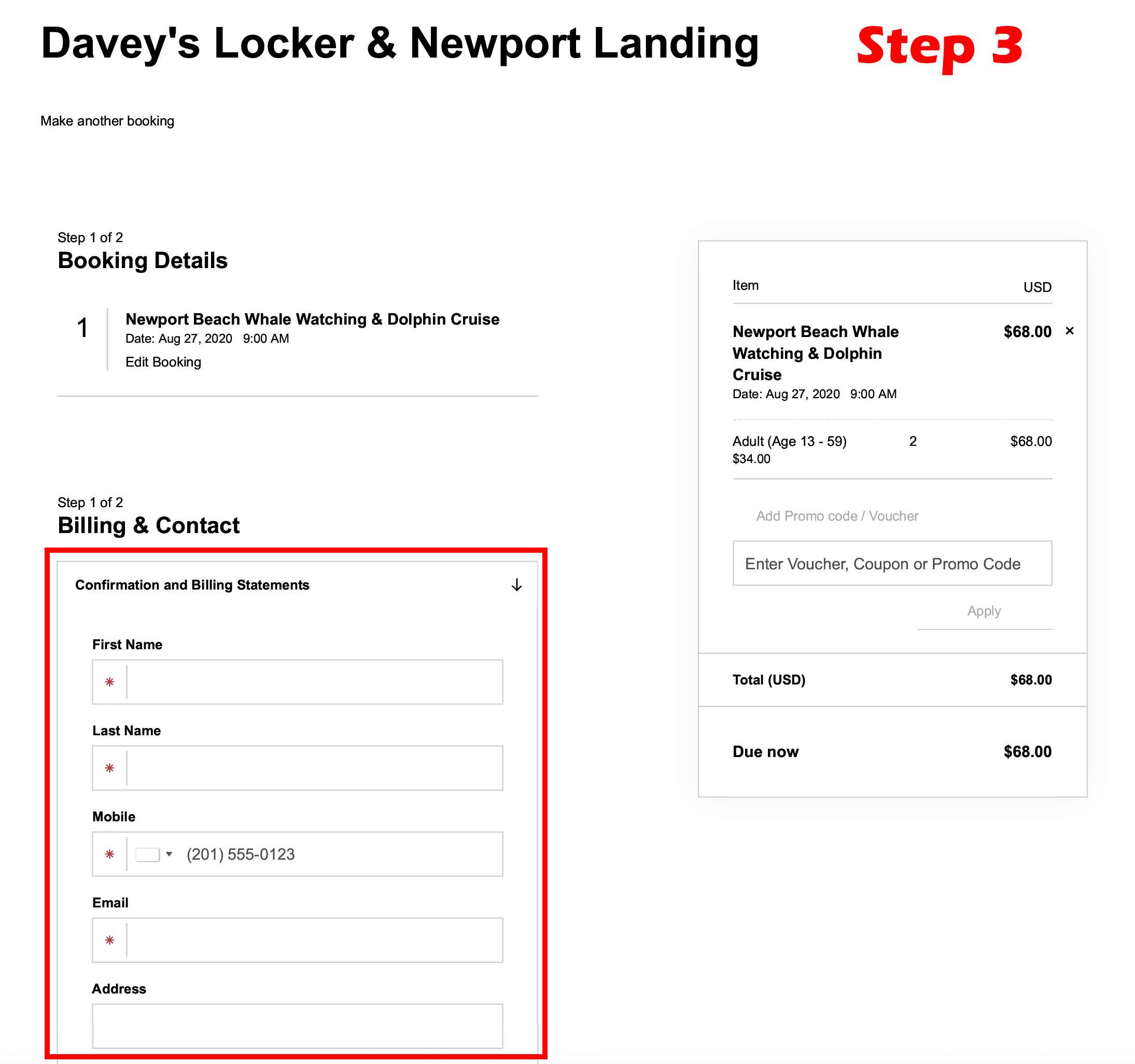 Step 4. Redeeming your vouchers
Have your vouchers in front of you and enter your redemption codes one at a time and click "apply" between each code. Once you have entered all of you codes you can click the "complete booking" if no balance is due.  If a balance is due (you booked a date or time that has an upgrade/supplemental fee.) just enter your credit card at the bottom of the page and then click  "complete booking" button.
Hint .
The email that is sent to you when you make your Groupon purchase does not include your voucher codes. You need to download your codes from the "My Vouchers" section of your Groupon account.
When downloading you will see a prompt that states once you view your vouchers you cannot make changes. This just means that you cannot get a refund from Groupon, but that is okay because you are using them to make your reservation.