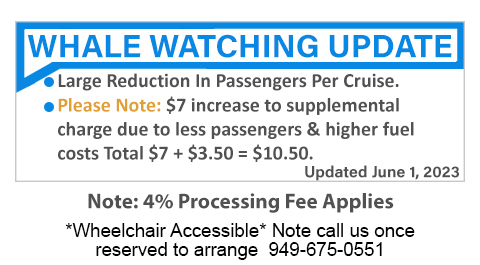 Take your kids out on a wonderful whale watching adventure!
Kids (newborn – 12 years old) are free with special discount coupons on Davey's Locker whale watching trips.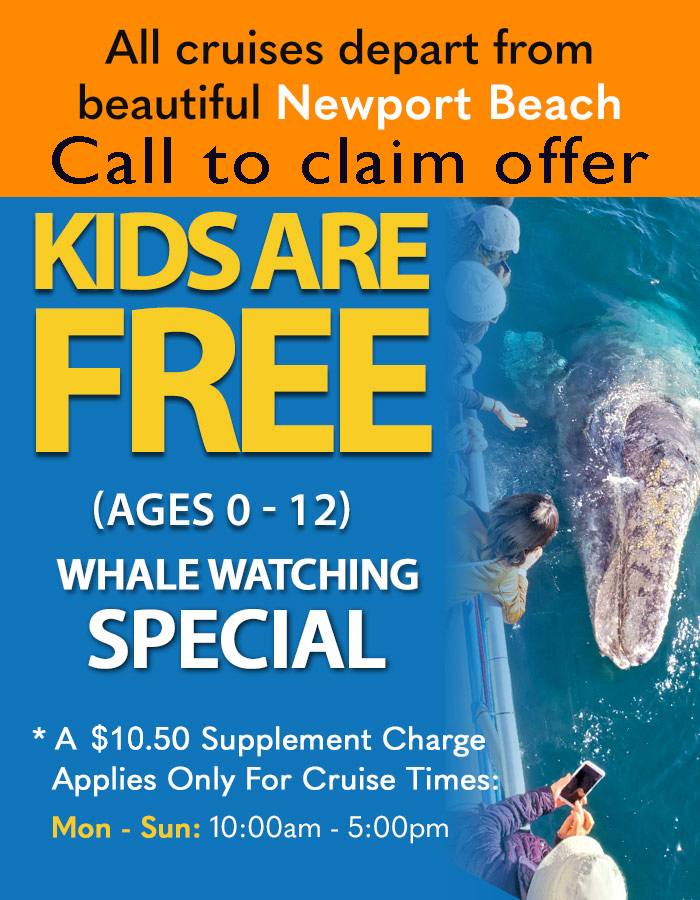 For those visiting Newport Beach, Davey's Locker whale watching cruises often end up as one of the favorite activities while in OC. Davey's Locker Whale Watching Cruises from Newport Harbor in Newport Beach has been providing whale watching cruises and whale watching tours for Long Beach area and Orange County for over 30 years. Davey's Locker offers several general admission cruises daily throughout the year. With several trips daily and the low cost of a general admission cruise, anytime is a good time to go whale watching. Here are the general admission/open to the public prices for our trips.