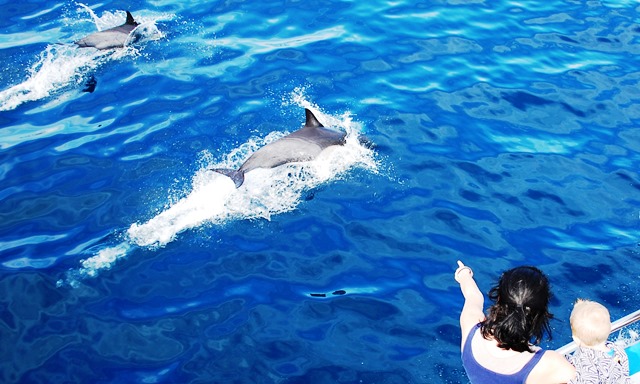 When you come to visit Southern California, you should definitely check out San Juan Capistrano and the surrounding cities. They provide a bounty of activities and events. There's beautiful scenery, fun stops along the way and the amazing experience of whale watching. Southern California offers great fun and bright sunshine for the entire family.
Mediterranean climates could be found at Catalina Island. Most tourists are seen during the warm summers. During winter there is less visitors, and many don't go during the week, however when there are low prices people will take that chance of the weather. The weather does not influence their businesses since they are always open.
California beaches may be famous but they are not like what you see on television. West Coast sunshine wasn't quite the truth. If you've never been here before, Southern California may not seem so sunny after all. Do not forget to put a lot of sunblock, even on these overcast days; the UV light goes right through the clouds.
The great outdoor music venue, The Hollywood Bowl, is possibly the summer home of the famous Philharmonic orchestra. A variety of musical acts could be found and experienced here. It's great for picnicking and even has bottles of wine. During or before the performance, you can have a lovely picnic with the family.
Big Bear is located in Southern California and it's a wonderful way to start off your summer. There are many outdoor activities for you: water sports, boating, etc. Big Bear is quite affordable, and it provides many activities in the spring and summer. For visitors from San Juan Capistrano, Big Bear can be reached in less than 2 hours.
In San Diego, California, Sea World is not hard to walk across, it's a medium park with animal shows and rides. Families usually love Sea World in San Diego, however it might be for anyone. Thrill rides won't be found in Sea World San Diego. Despite it this is an enjoyable park.
Farmers Market is one of the best destinations. It has an open-air venue with great shops and delicious food. Any food you want can be found here. The spices and cooking mix together to make an enticing aroma.
Take your kids, family and friends with you; let them feel the magic of being close to five species of dolphins and whales. The entire family can take part in the whale watching tour, and it's even educational while being exciting for the whole family. Your family is sure to remember the whale watching tour for a long time to come. Whale watching is a cannot miss when visiting California.
Universal Studios is also a theme park and not just a movie studio. Rides are based on the company's extensive and various film holdings, with the newest attractions lauded as some of the most creative and exciting of any theme park. King Kong 3D is possibly the main attraction for many. Hustle and bustle could be found on weekdays, not weekends.
The Hollywood Walk of Fame is a famed landmark that might be found in Hollywood Boulevard. Hollywood and Highland Entertainment Complex has various shops, a number of restaurants, and the great Kodak Theater. Most go there hoping to run into a famous celebrity. Tourists from all over the world will probably be crowding the streets.
One of the oldest piers in California is when you go to the Santa Monica pier. You'll find it to be a great vantage point to see Santa Monica Bay. Catalina Island is excellent and could be seen from the pier on a clear day. The visit is completely free.
The San Diego Zoo is getting better all the time: now they even have state-of-the art animal areas, including Polar Rim, Panda Canyon and Elephant Odyssey. If you pay close attention, you'll see that the zoo is also a botanical garden, with more than 6, 500 plant species. Plant-lovers can pick up garden guides when going through the entrance. Changing seasonally there are many special programs at the zoo.

Davey's Locker whale watching tour is a good way to get really close to both dolphins and whales. There is a tour boat that offers deck viewing, and it's not crowded. Tours will leave on a daily basis near San Juan Capistrano.
Bring the kids, family and friends to get up close with 5 species of dolphins and whales. Whale Watch cruises Orange County and Whale Watch cruise Dana Point from Newport Beach is incredibly exciting and educational. Whale watching is a don't-miss when looking for things to do near San Juan Capistrano.