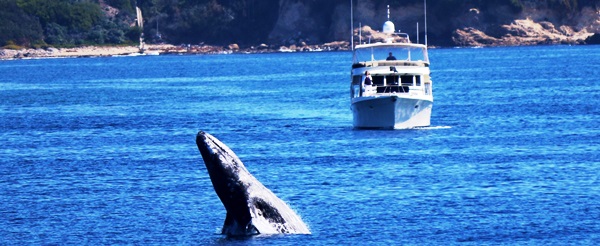 You could find many wonderful activities in Southern California, including whale watching for the entire family. From the Six Flags adventure, wine and dining, Shakespeare, all the way to outdoors activities, there will probably be various options for you and your family. If you're about to go to Corona and its surrounding cities, make sure to check out this great to-do list. This will likely be one of those magical experiences.
What tons of people do not know is that off the coast of Southern California there are some of the largest dolphin herds in the world. Thousands of common dolphins will probably be seen at one time on these tours. Davey's Locker dolphin watching tour will enable you get close and personal with these dolphins. Do not miss this adventure when you visit Corona.
Big Bear is Southern California's greatest place to kick off your summer. Many outdoor activities are available, including boating and water sports. It's an affordable destination that's great for families and has many activities during spring and summer. Big Bear is less than 2 hours away from the city of Corona.
The San Diego Zoo is always changing, opening state-of-the-art animal attractions, like Panda Canyon, Polar Rim and Elephant Odyssey. If you look closely, you'll see that the zoo also serves as a botanical garden, with more than 6, 500 plant species. Plant-lovers can pick up garden guides when going through the entrance. There are programs that are sponsored by the zoo and change seasonally.
Get up close and personal with dolphins and whales when you go on Davey's Locker whale watching tour. There's a tour boat that offers deck viewing, and it's not crowded. Every day, you have a tour leaving near Corona.
Hollywood Boulevard includes famous landmarks similar to Hollywood Walk of Fame. Shops, eateries, and the Kodak Theater could all be found within the Hollywood and Highland entertainment complex. A lot of people go there hoping they'll run into a celebrity. It's quite normal to experience big crowds of individuals in the streets.
California beaches might be famous but they're not like what you see on television. The Beach Boys weren't exactly telling the truth when they talked of West Coast sunshine. First-time visitors can be surprised to find that Southern California isn't quite as sunny as anticipated, particularly at the beaches. Sunscreen should still be taken even for the overcast days.
The Hollywood Bowl is a large outdoor music venue which serves as a home for the famous Philharmonic orchestra during summer months. Here you could find many different musical acts. The Bowl is perfect for picnicking along the hillside, including bottles of wine. Try this picnicking experience before and during performances.
Universal Studios Hollywood is considered to be both a theme park and a movie studio. Rides are based on the company's film holdings, and it has many new attractions. King Kong 3D is really the best experience of the tour. The weekday is your very best time to go on a tour.
The up close and personal experience is great when going out to watch the whales and dolphins. It's an educational and fun experience for all. Your family is bound to remember the whale watching tour for years to come. It's a don't miss and fun experience when visiting California.

Sea World located in San Diego, California is a medium-sized theme park, that is not hard to walk across, with rides, animal exhibits and shows. Sea World San Diego is definitely an all-appealing place. Thrill rides won't be found here. There may not be as many thrills as one would expect, but it's definitely a great fun.
Catalina Island attracts many visitors with its Mediterranean climate. A popular time to visit is summer due to the warm weather. During winter there is less visitors, and many don't go during the week, however when there are low prices people will take that chance of the weather. Remaining open all year are absolutely the shops, eateries, and hotels.
Farmers Market is a favorite destination for all. Shops and great food are always in the casual open-air venue that's the Farmer's market. Different world cuisine could be found throughout the market. The spices and cooking mix together to make an enticing aroma.
Whale watching trips are fun things to do near Corona and visitors enjoy not only the whales but dolphin and beautiful scenery that Long Beach Whale Watching and Orange County whale watching from Newport Beach viewings takes place on board our ships.