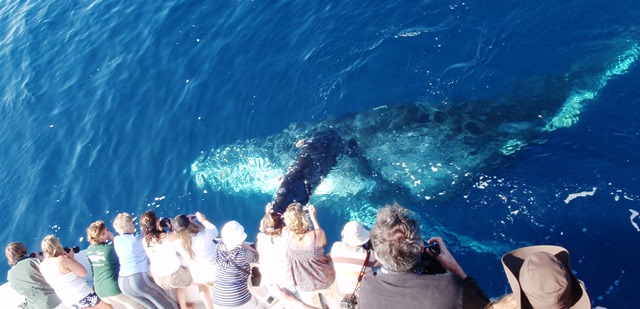 If you ever come to Southern California, you must visit Anaheim and its surroundings. There's so many things to do there. Southern California provides a bonanza of fun rolled into one, including breathtaking scenery and an unbelievable whale watching experience. Along with the sunshine, your whole family might have the time of their lives with the activities to do.
There're famous landmarks all over Hollywood Boulevard. Shops, restaurants, and the Kodak Theater could all be found within the Hollywood and Highland entertainment complex. Most go there hoping to run into a famous celebrity. Tourists will be everywhere.
Sea World located in San Diego, California is a medium-sized theme park, that is not hard to walk across, with rides, animal exhibits and shows. Almost every visitor appears to enjoy Sea World San Diego, particularly the families. But when thrill rides are your thing, you won't find them here. Despite it this is a fun park.
Family and friends can enjoy five species of dolphins and whales while getting up close. This tour is extremely educational and exciting for the entire family, especially kids. Families enjoy their whale watching memories for many years. You mustn't miss whale watching when you visit California.
The coolest spot in Southern California to start your summer is Big Bear. Boating and other water sports might be enjoyed. Spring and summer at Big Bear has many activities. Do not forget this: Big Bear is less than two hours from Anaheim.
Whale watching is year-round in Anaheim. You can enjoy watching the whales and dolphins for two and a half hours when you take the tour boats. They're safe and stable boats that are designed for visitors to see and experience.
As a theme park and movie studio Universal Studies Hollywood could be enjoyed. There're new attractions and fun theme parks, and the rides are based on their film holdings. King Kong 3D is typically a favorite. The weekday is your very best time to go on a tour.
The Disneyland Resort is world-famous and has many various theme parks. It's filled to the brim with shops, restaurants, and hotels. It's great for friends and family, and you can enjoy over 85 attractions. You ought to go at least once in your lifetime.
The San Diego Zoo is getting better all the time: now they even have state-of-the art animal areas, including Polar Rim, Panda Canyon and Elephant Odyssey. The zoo also is a botanical garden that holds over 6, 500 plant species. For all the plant lovers, there are special garden guides near the entrance. Zoo sponsored special programs will change with each season.
California beaches could be famous but they're not like what you see on tv. The Beach Boys weren't exactly telling the truth when they talked of West Coast sunshine. It could be surprising to find that Southern California sunshine doesn't always measure up to expectations, particularly for newcomers. This doesn't mean to forget the sunscreen.
Right off the coast in Southern California you'll find a huge dolphin pod or herd, and it's some of the largest in the world. You'll see many dolphins on these tours at one time. This tour will get you up-close. It's a necessity for anyone going on a trip to Anaheim.
Dolphins, whales, and various beautiful sea creatures are found on Davey's Locker whale watching tour. This whale watching ship is great for deck viewing without having a crowd. Every day, you have a tour leaving near Anaheim.

Mediterranean climates can be found at Catalina Island. When the weather is nice and warm during the summer it's a popular destination for all. Bad winter weather, particularly in the middle of the week, make it the least popular time to visit, although lower prices can help compensate for rain and heavy winds. All the hotels, shops, and even restaurants stay open all year though.
The Hollywood Bowl is a huge outdoor music venue, and it is the summer home for the Philharmonic orchestra. Here you could find many different musical acts. The Bowl, which is situated on a hillside, allows visitors to picnic and enjoy wine both throughout the grounds and inside the amphitheater. During or before the performance, you could have a lovely picnic with the family.
Whale watching cruises are fun things to do near Anaheim and its visitors enjoy not just whales but dolphins and the beautiful scenery that Orange County Whale Watching and Whale Watching Long Beach in Newport Beach sightings takes place on board our cruises.