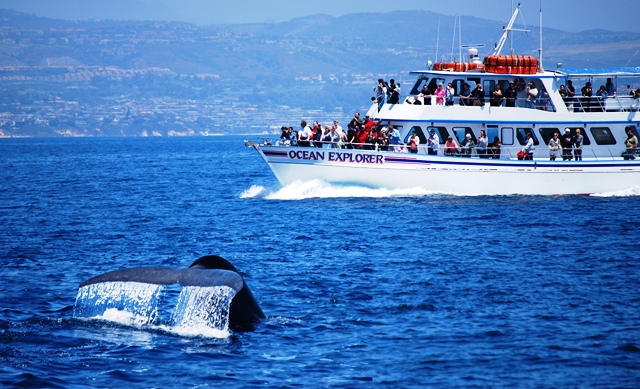 Countless activities await families visiting Southern California, including whale watching and many exciting events. From the Six Flags adventure, wine and dining, Shakespeare, all the way to outdoors activities, there will probably be various options for you and your family. Check out this wonderful list of fun things to do in Los Angeles as well as the surrounding cities. This will probably be a wonderful experience.
The beaches at California may not be what you expect from television. The Beach Boys' songs about West Coast sunshine were not exactly true. It's usually less sunny than people expect. Overcast days are actually pretty normal, but it doesn't mean to skimp out on the sunscreen.
One of the most popular destinations is Farmers Market. Shops and great food are always in the casual open-air venue that is the Farmer's market. You could find many different foods at the Farmers Market. There is so much cooking, flowers, and foods that there's an intoxicating aroma at the Farmers Market.
Get up close and personal with dolphins and whales when you go on Davey's Locker whale watching tour. There is a tour boat that offers deck viewing, and it's not crowded. Los Angeles is really the daily embarkation point for each and every whale and dolphin watching tour.
The Disneyland Resort is world-famous and has many various theme parks. Disney California Adventure Park has a number of shops, various eateries, and many hotels. This family friendly thee park will provide more than 85 fun attraction, like the Matterhorn Bobsleds and Space Mountain. If you're in Los Angeles see to it to go see Disneyland, even when just once.
Famed landmarks might be found on Hollywood Boulevard, one such feature is the Hollywood Walk of Fame. Hollywood and Highland Entertainment Complex has various shops, numerous eateries, and the great Kodak Theater. Various people go here in hopes to just run into a celebrity. Tourists will probably be everywhere.
A big outdoor music venue, referred to as the Hollywood Bowl is really the home for the famous Philharmonic orchestra. Music acts are found in a wide variety here. The Bowl is great for picnicking along the hillside, including bottles of wine. Enjoy the picnic during and right prior to any performance.
Take your kids, family and friends with you; let them feel the magic of being close to five species of dolphins and whales. Whale watching tour is both educational and incredibly exciting. Your family is sure to treasure their whale watching memories for many years to come. It's a do not miss and fun experience when visiting California.
Many fun visits like the Polar Rim, Panda Canyon, and Elephant Odyssey could be found at the San Diego Zoo. An observant zoo visitor will see that it's also a huge botanical garden, comprised of more than 6, 500 plant species. Garden guides could be found at the entrance for anyone who cares for plants. There're programs that are sponsored by the zoo and change seasonally.
Santa Monica Pier is one of the oldest piers to go to in California. To see some of the very best views of the Santa Monica Bay, it is a great vantage point. The entire coast from Malibu to Palos Verdes Peninsula is seen on a clear day, same with the Catalina Island. The pier is completely free.
No matter what time of the year it is, it is always fun to whale watch in Los Angeles, California. For more than two hours each day, you could see whales and dolphins from a tour boat. It's a great way to get up near both whales and dolphins, and the boats are completely safe.

Many visitors go to Catalina Island all year because of the Mediterranean climate. Most tourists are seen during the warm summers. The least popular time to visit is winter, particularly during midweek, when heavy winds and rain are common on the island; however, lower prices are worth a little bad weather. The weather doesn't influence their businesses places since they're always open.
Kick start your summer with Big Bear in Southern California. Outdoor events and activities can be enjoyed there, including boating and other water sports. It's not too expensive, and there are various activities during both spring and summer. A great thing is that Big Bear lies less than two hours from Los Angeles.
Getting on a whale watch boat is a fun thing to do near Los Angeles and visitors enjoy not only the whales but dolphin and beautiful scenery that Los Angeles Whale Watching and Long Beach Whale Watching from Newport Beach viewings takes place on board our ships.