OC Whale Watching Cruises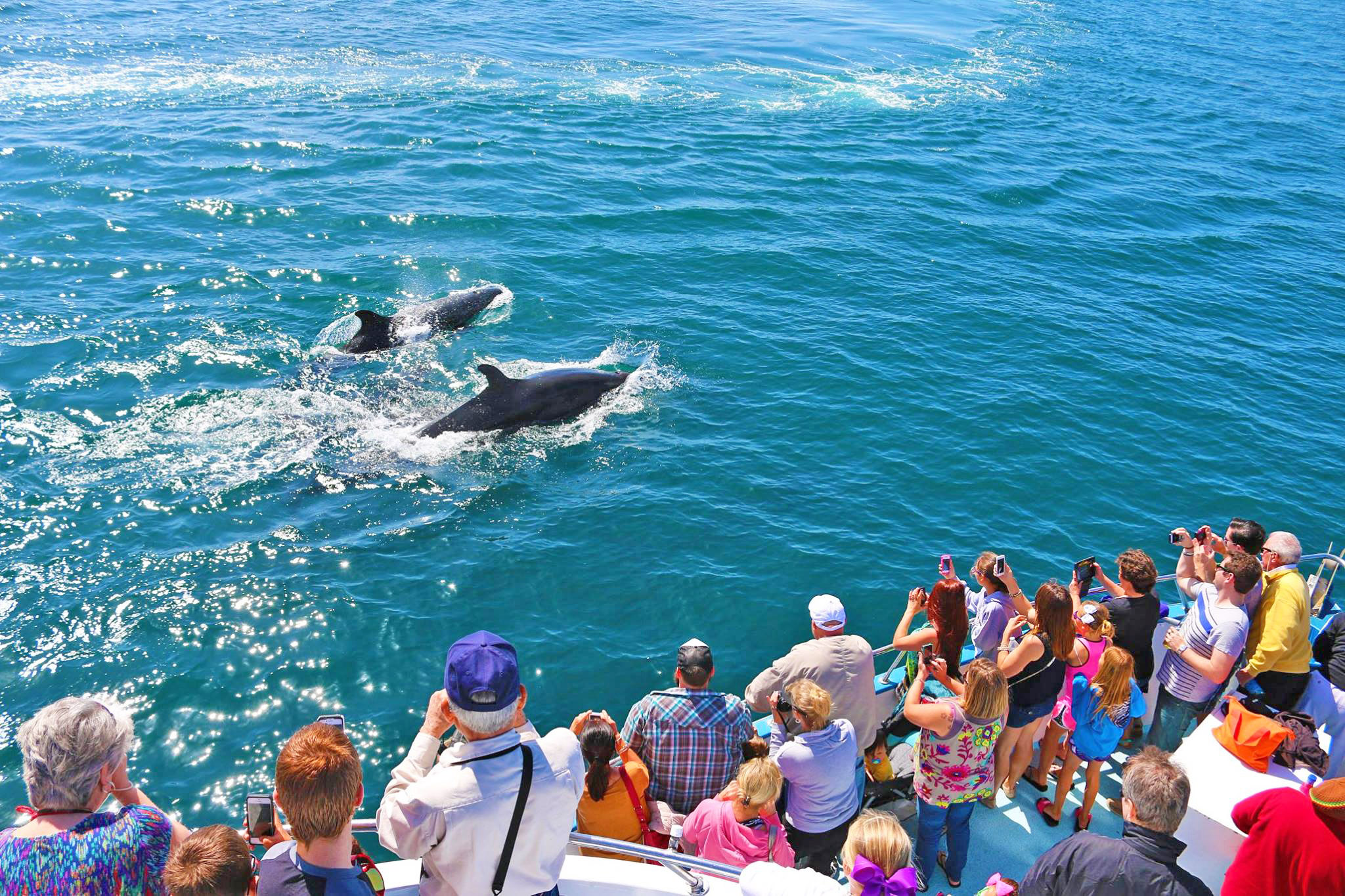 Serving visitors and residents from Los Angeles and Orange County, Davey's Locker have been providing whale watching cruises for over 30 years. Over the past 30 years Los Angeles and Orange County have become recognized as one of the top whale watching destinations in the world with a thriving year round whale population.
Very few locations in the world have year round whale watching opportunities luckily Los Angeles and Orange County are close to one of the few places in the world that does. View the gray whale migration during the winter and spring months and the giants of the sea, the blue and finback whales during the summer and fall months. The whale watching is so good that one cruise can view over half dozen whales or more. Along with viewing the giant blue whales and the annual gray whale migration, finback, minke, humpback, and even killer whales can be viewed on one of Davey's Locker 2- 2 ½ hour whale watching cruises.