Gray Whale Migration & Whale Watching Off Newport Beach 2022 – 2023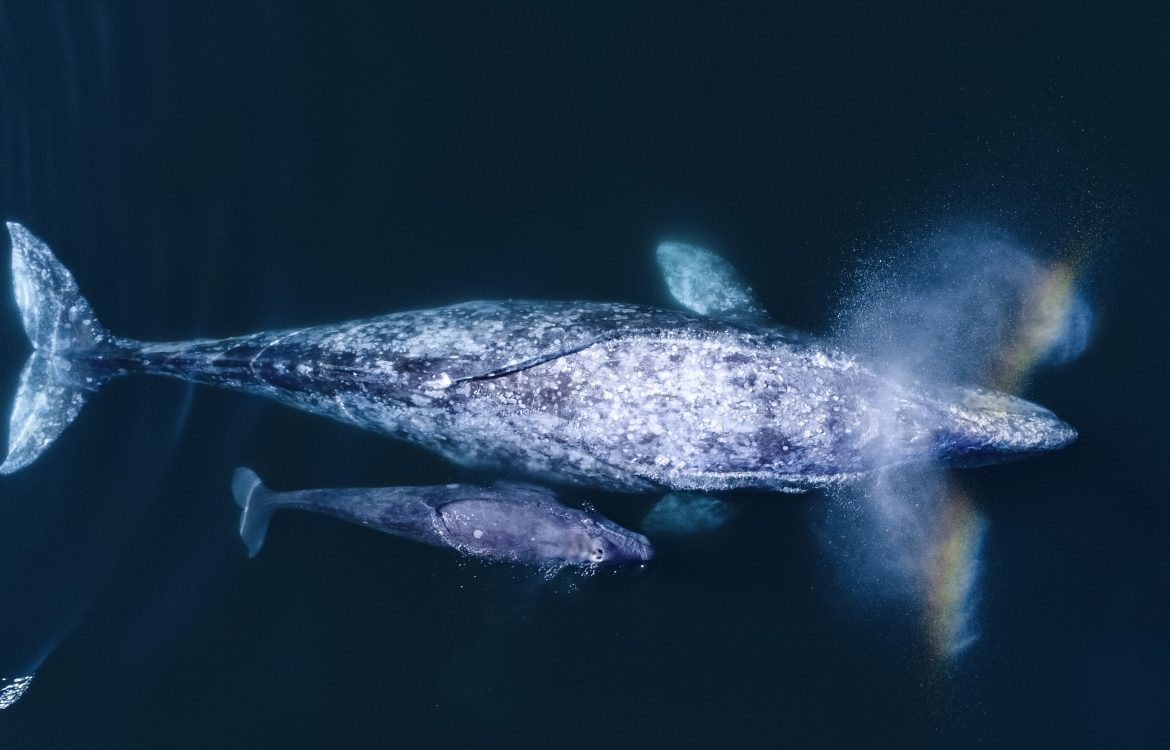 When: December 1, 2022 – April 30, 2023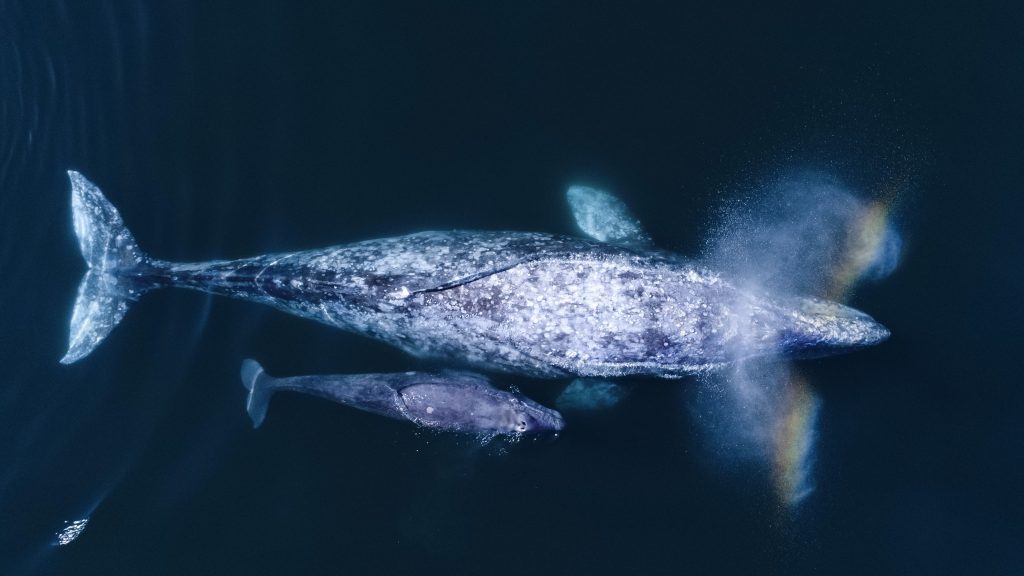 The Gray Whale makes the most spectacular and longest mass migration of any marine mammal. Tens
of thousands of gray whales migrate annually along the Newport/Laguna Beach coastline from the
summer feeding grounds in the Bering Sea to the winter grounds of the Baja California lagoons and thencome back traveling from Baja, California to feeding grounds in the Bering Sea during the months of December, January, February, March, & April. During the gray whale migration it is not uncommon to view 5 or more gray whales a cruise making for excellent viewing opportunities. Other varieties of whales including finback whales, humpback whales, and minke whales can also be viewed along with several species of dolphin.
Just outside of Newport Bay is the beginning of one of the largest marine protected areas in southern California created to protect this rich ecosystem for future generations. The marine sanctuary covers over 15 miles stretching from Newport to Laguna Beach and provides a haven for all marine creatures including whales and dolphin. The marine reserve stretches along much of the Newport & Laguna Beach coastline and along with being a mecca for whale watching also offers some of the most beautiful coastline in Southern California.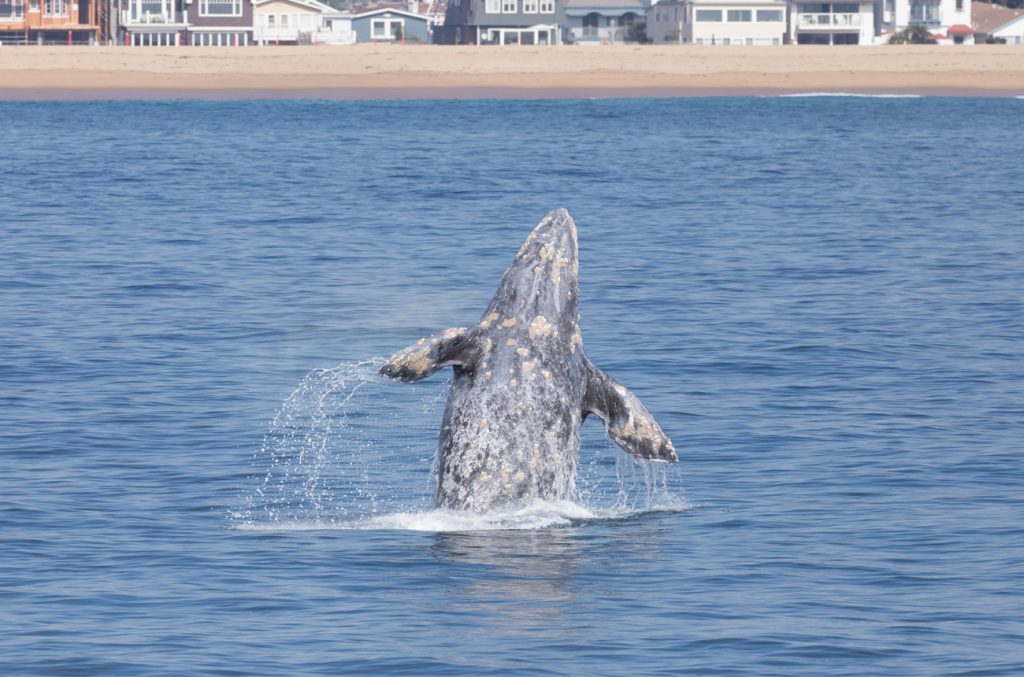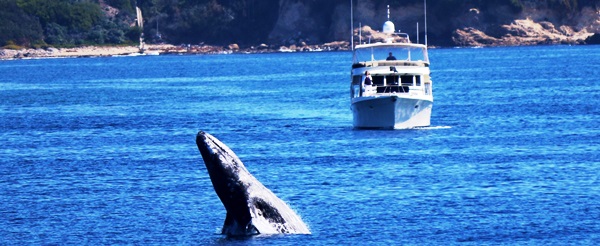 Event address:
Newport Landing Whale Watching
309 Palm Street Suite A
Newport Beach, CA 92661
Admission:
$36 – $48.50
Special: $20 Cruise Rate (Add $10.50 for cruise times from 10 am-5 pm & Add $4 for weekends)**
**Charge is due to reduction boat capacities for COVID safety.
Public Information Phone:
(949) 675-0551
Hours: 
9:30 am, 10 am, 1 pm and 3 pm
Website:  https://newportwhales.com/newport_beach_whale_watch_offer_20.html