Get a seat to the Huntington Beach Air Show!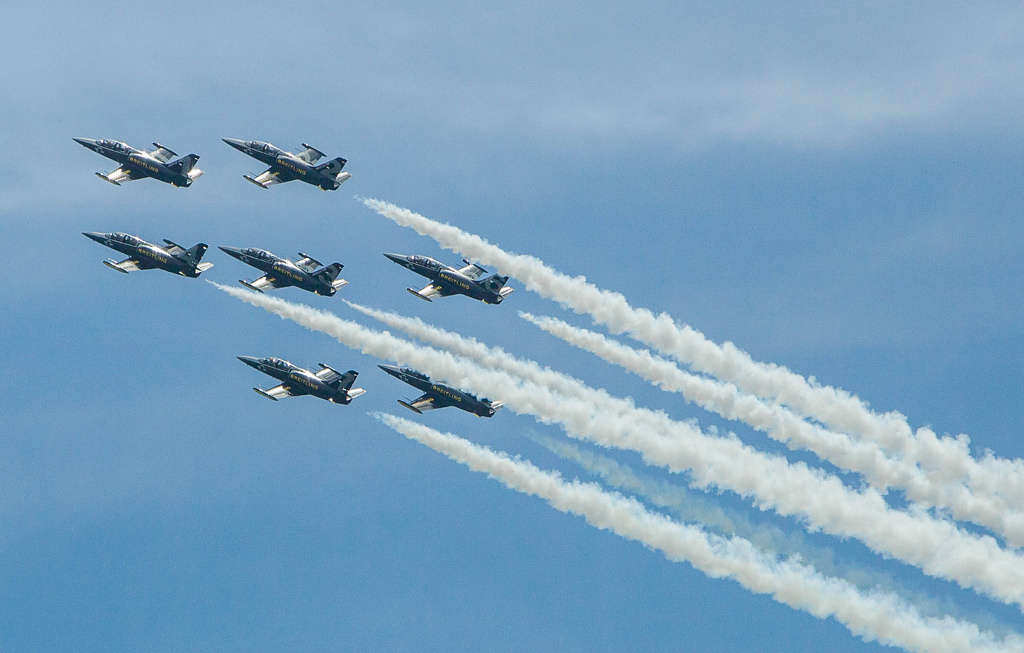 Get a front row, on the water seat for the Huntington Beach Air Show! The Breitling Huntington Beach Airshow will take place October 21- 23, 2016 over the sands in Huntington Beach, California. Cruise Newport Beach is offering a unique on the water view of this amazing air show in Huntington Beach.
The first cruise for the Huntington Beach Air Show will depart at 11:00AM and return at approximately 2:00PM. The second cruise will depart at 2:15PM and return at approximately 5:15PM over the three-day event.
The Breitling Huntington Beach Airshow line-up:
Breitling Jet Team – With its fast and powerful aircraft piloted by flying aces, this unique aerobatics team illustrates the brand's cherished values: performance, precision, aesthetic sophistication and innovation.
The Thunderbirds – The United States Air Force Flight Demonstration Squadron. The Thunderbirds have the privilege and responsibility to perform for people all around the world, displaying the pride, precision and professionalism of American Airmen.
Mike Goulian – Red Bull Air Race Competitor, Airshow Performer, and 1995 US National Aerobatic Champion.
VFA-122 Super Hornet – The Tactical Demonstration team flies the single-seat F/A-18E and two-seat F/A-18F as close to the "edge of the envelope" as safety and prudence allow.
The Screamin Sasquatch – John Klatt Airshows and Jack Link's Beef Jerky teamed up to create a one of a kind plane  which is powered by two different engines. This airplane was a classic 1929 Taperwing, which was the plane of choice for barnstorms in the 1930's and 1940's.
Kirby Chambliss – Two time Red Bull Air Race World Champion, five-time United States National Aerobatic Champion and has acquired 13 medals at the World Championships!
C-47 Dakota, "Willa Dean" – One of the most complete and original 1940's C-47s currently in operation. "Willa Dean" carries the colors of the 440th Troop Carrier Group's 97th Troop Carrier Squadron, complete with D-Day Invasion Stripes.
Bill Stein – Logged over 5,000 hours of aerobatic and formation flights including competitive aerobatics and years of flying on the world famous Red Baron Stearman Squadron. Bill also gives back to the air show community by mentoring new air show pilots including coaching the "Stars of Tomorrow" team.
David Martin – developer of the "Breitling Tourbillon", a maneuver that involves a series of turns and spins mirroring the highly technical Breitling watch that compensates for variations in time, which occur when a watch is in a vertical position – defying the effects of gravity.
---
Reserve your tickets today!
Save
Save
Tags:
huntington air show
,
huntington beach
,
orange county