Don't miss out on the gray whale migration 2022!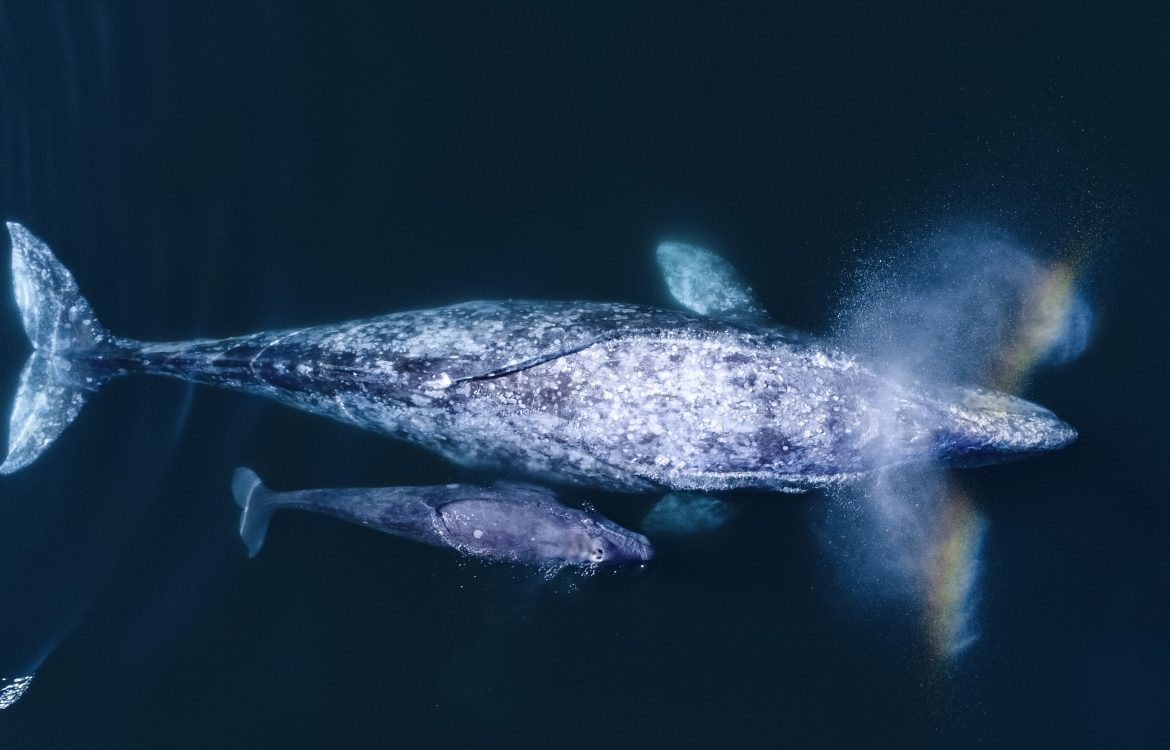 Year-round at Davey's Locker we spot humpback whales, finback whales, minke whales and a variety of dolphin. From January through May we actively spot California Gray Whales! Gray Whales make an extensive migration during the winter and spring from the Chukchi and Bering Sea's in Alaska down to three wintering lagoons in Baja Mexico.
Around 20,000 Grays are moving up and down the coast during this time of year, which makes it a great time for whale watching! The juveniles are often found playing in the soft sands off the shores of Orange County. You can't miss this amazing sight on the Southern California seas.