Newport Beach Christmas Boat Parade 2015 Tickets On Sale Now!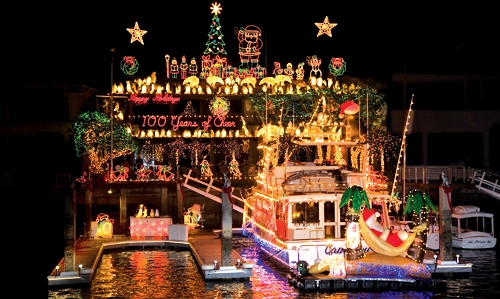 Join Davey's Locker this holiday season with cruises in the 2015 Newport Beach Boat Parade. The dates for the 2015 boat parade are December 16-December 20 2015. Choose from three cruise times each night of the parade. First cruise time is 5:30 to 7:00 pm, second cruise time from 7:15 pm to 8:20 pm, and the third cruise time from 8:35 pm to 9:55 pm. Each cruise not only views the parade but travels in the parade. The only way to get the full parade experience. Adults at $36 Juniors $31 Can't make the parade dates check out our holiday cruises offered each night for all of December 2015.
To make reservations for parade cruises or holiday cruises click on Newport Beach Boat Parade 2015 Tickets
Private ship rentals also available for 2015 Newport Boat Parade and holiday cruises.