110th Annual Newport Beach Christmas Boat Parade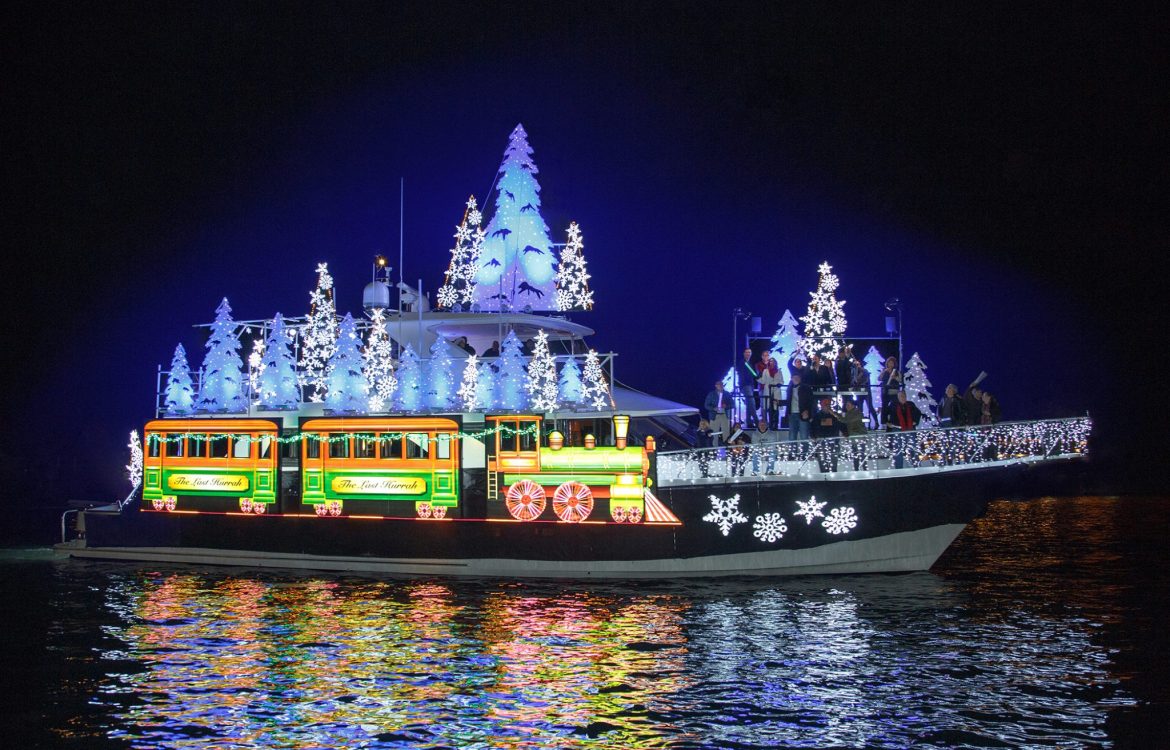 During the 110th Annual Newport Beach Christmas Boat Parade, Newport Harbor comes alive with holiday decor! Homes, yachts, docks, whole landscapes are transformed into a magical holiday experience. Newport Bay begins its holiday decorations after Thanksgiving and by the first of December Newport Harbor is richly illuminated with thousands of lights and hundreds of themed estates.
The Christmas Boat Parade takes place over five nights in December with three nightly departures. Hundreds of yachts, cruise ships, and water craft of all kinds participate in the parade. The parade will travel miles of waterfront estates during each evening viewing both estates and yachts in full décor.
Newport Landing has 5 ships that offer cruises during the entire month of December and participate in three cruises nightly during the parade. The unique experience of being on the water viewing what the New York Times stated as "one of the top 10 holiday happenings in the nation" will make a lasting memory for any holiday event.
Don't miss out! Davey's offers 1 ½ hour Holiday Lights Cruises through Newport Bay with over 20 miles of gorgeous waterfront estates and multi-million dollar yachts. During each cruise, hundreds of yachts, sailing ships, and cruise ships navigate the harbor and create a festive boating experience.
This year, our Holiday Lights Cruises run from Dec. 1 to Dec. 31. The 110th Annual Newport Beach Christmas Boat Parade runs from Dec. 19 – 23. It's a must-see event and you can get your tickets right here!
Save
Save